The Emerald Coast is a gorgeous stretch of Florida beach, known for its emerald-colored water and white, sandy beaches. With over 100 miles of coast, there's so much to explore. Locals and visitors alike love this area for its beautiful nature and endless outdoor activities. No matter how quiet or remote the beach, you're never too far from all of the fun activities this region has to offer. Whether you're considering a vacation or researching properties in the area, let us walk you through the best beaches on the Emerald Coast.
Henderson Beach State Park
This state park is an area of protected coastline and scrub area, perfect for exploring and/or relaxing. With dunes towering over 30-ft and a gorgeous, warm shoreline, this really is the ideal Florida beach. When it comes to natural beauty, you can't get better than Henderson's 6,000-ft coastline. The park is also great for those who like to explore. There are 60 campsites connected to the beach, where you can pitch a tent and be neighbors with the ocean. Campsites include water and electricity, and some even provide air conditioning. Fishing is allowed, and there's a nature trail that makes for a lovely coastal walk. Henderson has a little bit of everything.
Jetty East Beach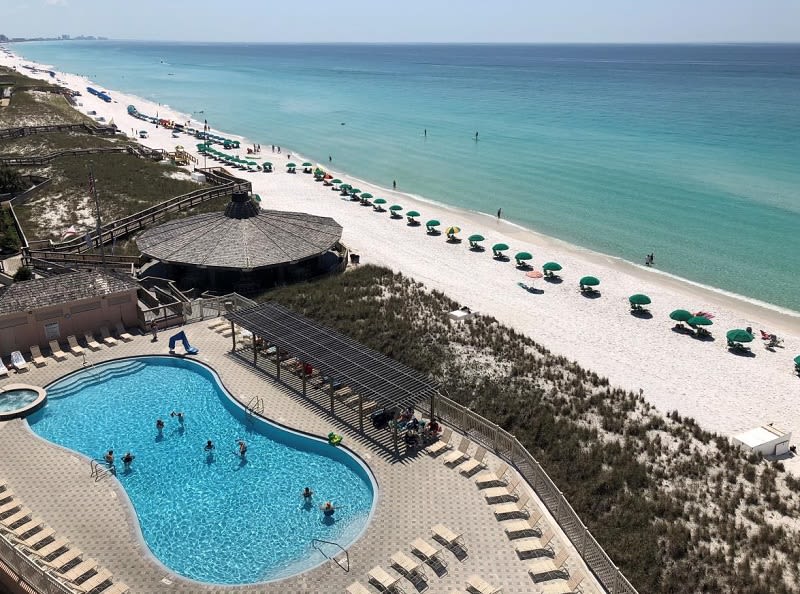 Located in Destin, Florida, Jetty East is a wide beach with sugar sand. Located at the base of an inlet connecting the Gulf of Mexico to the Choctawhatchee Bay, this beach has beautiful views of the jetty. Watch the many sailboats that cruise by, build a sandcastle, or simply lay in the soft sand. This relaxing beach is ideal. Be mindful of the current, though - this jetty beach can sometimes bring rough seas.
Topsail Hill Preserve State Park
Topsail has some of the most impressive dunes in the area. Made of white quartz, these dunes tower over the beaches (like sails). A day at Topsail is truly an ecological study — there are over 13 endangered species that call this area home. You can tour the diverse topography, which includes wetlands, dunes, scrublands, and a pine forest. There's a paved trail that leads to the beach and Campbell Lake — ideal for walking or biking. These areas are excellent for bird watching and hiking. You could also take advantage of the many campsites in the area via both camping and glamping. Campers can park at one of the 156 RV parking spots, while glampers can enjoy one of the many deluxe campsites in the area.
Grayton Beach State Park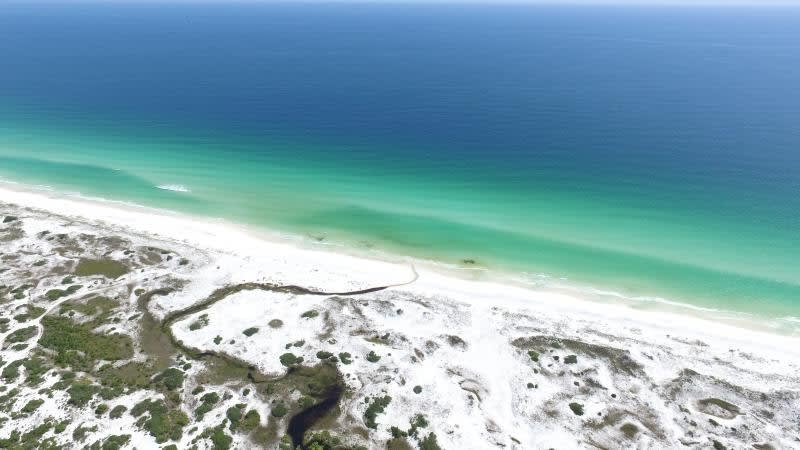 Just a bit east of Topsail is Grayton Beach State Park, heralded as one of the most beautiful beaches in the country. Grayton features several cabins and campsites, which are a great way to enjoy everything this state park has to offer. It's a less crowded beach, with 2,000 acres of land to explore. Go fishing or paddleboarding in Western Lake or hike through the coastal forest. No matter the time of day, Grayton promises incredible views and a lot of fun.
John Beasley Park
John Beasley Park is a historic park located on Okaloosa Island. It's currently known for its family-friendly atmosphere and large pavilions. Named after civic activist John C. Beasley, this park was at one point the only black beach in Northwest Florida. Today, it boasts a large snack bar, picnic tables, and two large pavilions. You can rent the pavilions for events (birthday parties are fun here!), so long as you give two hours' notice. The beach also offers a bunch of outdoor activities, like snorkeling, fishing, surfing, and volleyball. Rent equipment at a nearby shop and dive into the crystal clear water.
Deer Lake State Park
In America, coastal dune lakes are only found along the Gulf Coast, and Deer Lake State Park in Santa Rosa Beach is a spectacular example of this natural phenomenon. Home to immaculate flora and fauna, such as southern magnolias, Gulf coast lupine, and Curtiss' sandgrass, Deer Lake State Park is a breathtaking natural oasis found just off CR 30A. Traipse along the boardwalk for easy Emerald Coast beach access, or spend the day hiking along the trails in this one-of-a-kind ecosystem.
Camp Helen State Park
To experience one of Florida's largest coastal dune lakes, head to Camp Helen State Park. This Emerald Coast stretches 180 acres between the Gulf of Mexico and Lake Powell. Open only for day-use, Camp Helen State Park is perfect for swimming, suntanning, and snorkeling, and because of its unique location, this area is a favorite spot for both freshwater and saltwater fishing. There are trails to hike and ample waterways for kayaking and canoeing. Rich with local history that spans more than 4,000 years, this park is a preserved natural oasis with remnants from prehistoric settlers as well as hosting an array of restored 20th-century buildings.
Wayside Park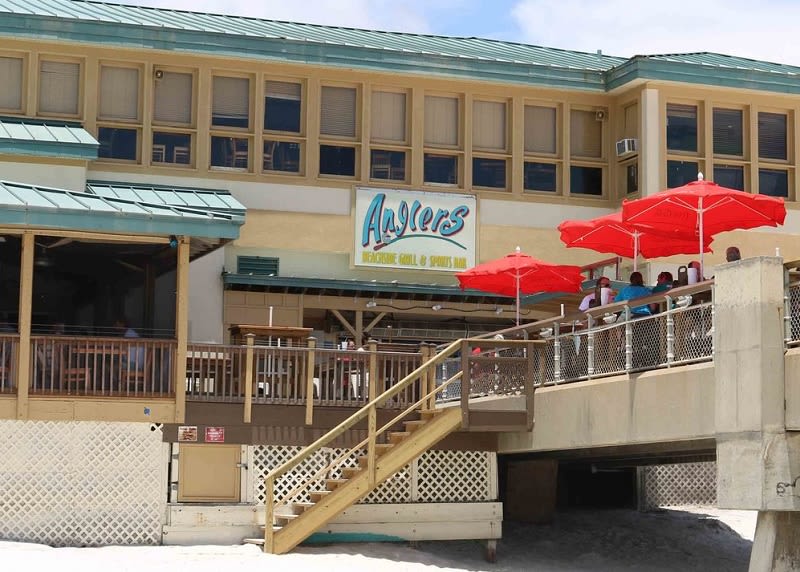 Wayside Park is one of the most popular beach areas on the Emerald Coast. The beach itself is wide and long and has very soft sand. Wayside doesn't get too crowded, so you can expect to have an easy time finding your perfect spot. For active beachgoers, there are several volleyball nets scattered along the beach. Serve it up!

In addition to the beach, there are also many surrounding activities. The adjacent boardwalk is fun for the whole family. Try one of the many restaurants. Enjoy Cajun seafood along the water at Angler's Beachside Grill. Rockin' Tacos offers delicious Mexican food and margaritas in a funky atmosphere. After dinner, head to Pino Gelato for some authentic Italian treats.
Crystal Beach
Crystal Beach is a public beach with a private feel. Its ivory sand and glistening waters are a prime backdrop to the many vacation rentals and homes in the area. The beach itself is tranquil, with few parking spots and frequent dolphin sightings. It's an excellent place for relaxation. It's not isolated, though. You can easily access the nearby Destin shopping and dining areas. The Crystal Beach perks make it one of the most popular beaches on the Emerald Coast.

Looking to rent or buy an Alys Beach home or any fantastic beach property along the Emerald Coast? Contact Melissa Clements Real Estate!