There's no doubt that the current real estate market can be tricky whether you're looking to buy or sell a home. However, working with an experienced and professional realtor can make this challenging process exponentially easier.

Using Melissa Clements who has over 20 years of fundamental knowledge and understanding of the Emerald Coast will ensure your real estate transaction will be as smooth as possible.

Take a look at some of the many reasons why you should choose Melissa Clements for your next real estate experience.
Knowledge of the Area:
Melissa's job is to know every aspect of the community that you, as a buyer are interested in, For sellers it is just as important that the agent have an understanding of the current market trends where your property is located . Still, it can be challenging to have confidence in their suggestions and opinions if they constantly have to look up information for themselves.

Having an agent who instantly has the answer to every question their client might have is essential. This means they'll know which neighborhoods are best, what the local market looks like right now, the current local real estate trends, where the best schools in the Emerald Coast are located, and whether or not amenities are a top priority.

Great real estate agents also know about homes that aren't even listed on the market yet. This insider information is essential to buyers looking for that perfect home and sellers who want to make sure they are offering something unique to attract prospective buyers. According to Inman,

"Neighborhood expertise is what real estate consumers are really looking for."

Make sure you find an agent you feel understands what the area offers and who can easily interpret local market data and use those numbers to your advantage.
Maximizing the clients time:
A tremendous struggle for both buyers and sellers in today's real estate market is the chaos and disorganization that comes with both viewing and showing homes. Whether you're wandering around community after community looking for a new home or vacating your home at the drop of a hat to let who knows how many people take a look at it, this process can be unbelievably stressful and headache-inducing. As a primary second home and vacation rental market, planning is crucial for maximizing property showings during limited turn times between rental guests.

However, when you work with local Emerald Coast agent Melissa Clements, you can rest assured that she'll be better able to plan these situations to make the entire process significantly less stressful. Selling or buying your dream home should be an exciting experience, not something that makes you want to rip your hair out.
Local Connections
When you work with Emerald Coast agent Melissa Clements, you can feel certain that in her 20+ years of experience she has all the resources that may be needed during the course of your transaction. Whether you are buying a new home, second home or vacation rental you have to take into consideration many different factors. It is invaluable to have such resources at your disposal long after the sale.
◾ Local Lenders
◾ Home inspectors
◾ Contractors
◾ Insurance Providers
◾ Service providers
◾ Rental management companies
◾ Designers
◾ Architects
Invested in the Community
Perhaps one of the most important reasons to choose local real estate agent Melissa Clements is that she is just as invested in the local community as you will be. These are people who live in the area. They are your neighbors and your friends, people you see on a weekly, sometimes daily basis. They support local restaurants, Rosemary and Grand Boulevard Farmers Market, Alys Beach Digital Graffiti, Gulf Place Art Quest, and other local events.

Successful real estate agents not only know everything that's going on in the neighborhood, but are often pillars of the community. Also, Emerald Coast Melissa Clements just like all local real estate agents, greatly depends on referrals to maintain her successful business, which means that she has every incentive to provide you with the highest-quality service and resources possible throughout the transaction.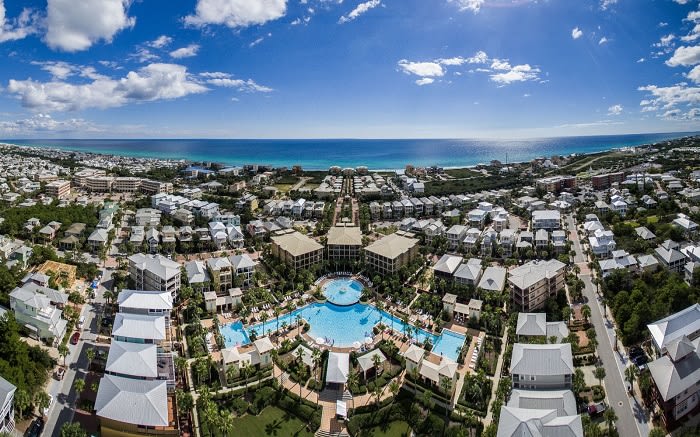 Great Rapport with Local Lenders & Private Bankers
Taking on a mortgage can be one of the most stressful and anxiety-provoking parts of purchasing a home for many interested buyers. Working with a local lender who understands the competitiveness in our current market is imperative when making an offer. With large Earnest money deposits required, waiving of appraisals, the lender must be on top of their game. Adding the vacation rental aspect to the loan makes it a more difficult task for the out of state lender who doesn't understand Warrantable and Non-Warrantable properties.

According to Housing Wire, a leading independent news source for all things real estate geared towards agents,

"Independent mortgage brokers are embedded in your community and have the flexibility to shop around for the right loan product and rate that best suits your buyer's needs. And, they're the most qualified experts to help guide them throughout the home loan process."

It's important to remember that mortgage brokers and real estate agents are both in the business of buying and selling homes. They will do everything they can to work together to make the process as simple and straightforward as possible. Of course, there will still be a tremendous amount of paperwork to get through, but having someone you know you can trust and who has your agent's complete confidence will undoubtedly lower the level of stress.
Stronger Strategy
Real estate is a numbers game at the end of the day, and having a deeper understanding of that game will give you a distinct advantage. Whether you're a buyer or a seller, the price of the property in question is the most critical factor. According to Homelight,

"51% of real estate agents selected 'Pricing a Home for Sale' as the biggest place sellers can make an error."

Making sure that you either list your home at the sweet spot in the market or are making an offer that works best for you and the seller will be imperative in getting a house off the market in the quickest possible time frame. Working with a local agent means they'll understand how the market is currently trending, the true value of the property, and where there could be a little compromise, ensuring that you get the best possible deal.
Accessibility
One of the most frustrating parts of buying or selling a home is feeling like you have little or no control over what's going on. Your future is, essentially, in the hands of the agent you choose to work with. When you work with a successful agent, like Melissa Clements, you can rest assured that she will be available at all times throughout the transaction and even after the sale.

In our competitive marketplace, working with an experienced agent ensures that you will have access to the newest listings, off market opportunities, and coming soon listings. Knowing before the general public gives you a definite edge in today's market.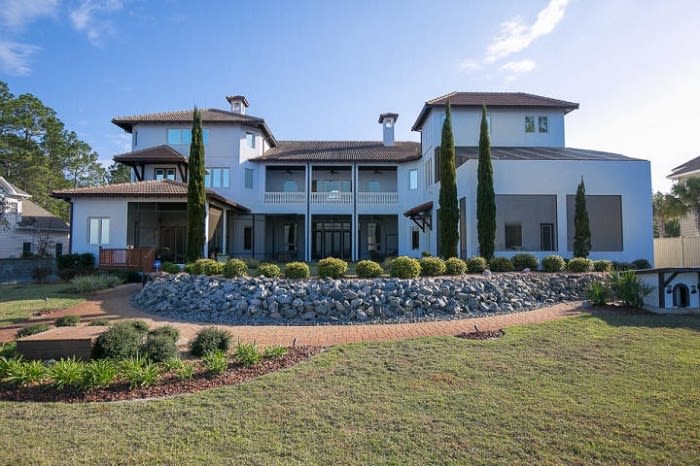 Market Knowledge
Every neighborhood has a distinct style and personality that helps make the community what it is. Having local agent Melissa Clements will benefit both buyers and sellers in understanding and envisioning what the property could be. While there are always standard curb appeal enhancers that every homeowner should know about, such as painting the front door or cleaning out the gutters, Melissa Clements will have a much deeper understanding of the local market and will be better able to guide you into turning your property into something uniquely special that will stand out.

Whether you're deciding to buy or sell a home, the agent you choose to work with will be one of the most important decisions you can make. Agent client relationships are the key to a successful transaction. If you're ready to start exploring real estate opportunities along the Emerald Coast, contact Melissa Clements today so that she can assist you through the entire process.